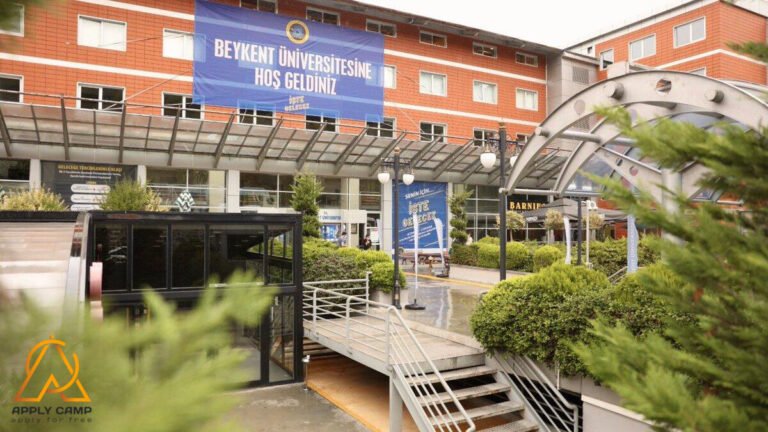 Beknet University was founded in 1997 by Adam Chelik Beknet Education Foundation as a basic university with public legal personality. The founder of this university, Adam Celik, who believes that the problems of growing and developing today can only be solved by education, has made progress in the field of education with the awareness of "serving the society". After Kindergarten, Primary and High School, it has created a complete educational chain with Beacon University. Beykent University, which started in the 1997-1998 academic year in the Beylikdüzü campus, continues its education in four campuses located in the center of Istanbul and equipped with high standards. In the 23 years since its establishment, this university has been developing and growing with its students and graduates every year, it is a social and living university that provides education with an innovative perspective. The aim of the university is to continue to provide education based on the standards of the 21st century and to grow with its new graduates in this direction, it intends to train professionals who are sought after not only in Turkey but also around the world. . Beacont University is working in 4 different campuses. While offering a variety of activities to its students with 10 faculties, 3 schools, distance education system, 1 institute and 12 research centers, this university continues its efforts to strengthen its scientific and social opportunities. The university is a growing family with 30,000 students and 70,000 graduates, 50% of which are scholarships. Beknet University has four campuses in different parts of Istanbul. Ayazağa Campus in Maslak- Beylikdüzü Campus- Hadimkoy Campus- Taksim Campus
• Qualified scientific personnel
• Educational approach to turn knowledge into benefits
• Comprehensive educational process with technological infrastructure, up-to-date lesson plans and applied teaching
• Recognition of international teaching by offering international and valid diploma
• Recognition of the diploma in the European Union with the diploma supplement label
• Free double majors and minor programs, students can study another major in one year without paying additional fees.
• Uninterrupted scholarship opportunity, additional scholarship opportunity for associate and undergraduate students during the regular course of study, plus one additional year.
• The possibility of studying in 105 universities in 22 different countries of the world within the Erasmus scope
• PhD graduation opportunities with a 50% discount in the programs designated for Istanbul Beykent University graduates (*except for clinical psychology and occupational health and safety programs)
• An opportunity to meet business life and industry with career training and technical trips
• Career counseling, counseling and guidance services for students and graduates to support personal and professional development
• Instant access to comprehensive printed and digital publications and information in the university library
• Creating an opportunity for students to work as student assistants in administrative fields and improve themselves
• The chance to participate in successful national and international sports teams
• Accommodation in student dormitories
• Unlimited study opportunity in the center of Istanbul with 4 different campuses
• Fast and easy access to public transport
Career opportunities and qualified internships
In order to meet the need for qualified human resources, which today, unlike other basic universities, is an ever-increasing need, Bikont you for a quality future, with 26 years of experience, strong academic staff, and job and internship opportunities that meet with companies International has created prepares.
If you choose Beacon University, I must say that you will be exposed to a very modern educational program to enable you to become people who have effective learning strategies, can think analytically, are creative, innovative and have high social skills. are.
You'll have access to the perks of being in Beykent
When you become a member of Becknett University, they will be with you after graduation, and you will also benefit from foreign language training, social life on campus, scholarship options, internship opportunities and social activities throughout your student life. By collaborating with international organizations, Beknet University will be with you to create quality job opportunities and personal and social development.
During its 23 years of service, Beknet University has been able to have a good rank among the universities of Turkey and the world by providing the best and highest quality education and using its most outstanding professors. This university is also approved by the Iranian Ministry of Science.
Out of 14160 In the World
In the 2023-2024 academic year, the university entrance quota and talent scholarship will continue for 4+1 years in bachelor's degrees and 1+2 years in associate's degrees, with the exception of the mandatory preparatory class, regardless of success. During these processes, the two major and minor programs in the university are free (1+5 years). The year is added for the dental school, 1+6 for the medical school.)
According to the scholarship circular, university student discount, for top students of each program, a 50% discount on the tuition fee for 1 academic year is considered. A 10% sibling discount is given to each of the siblings and first-degree relatives who are working in the same school year.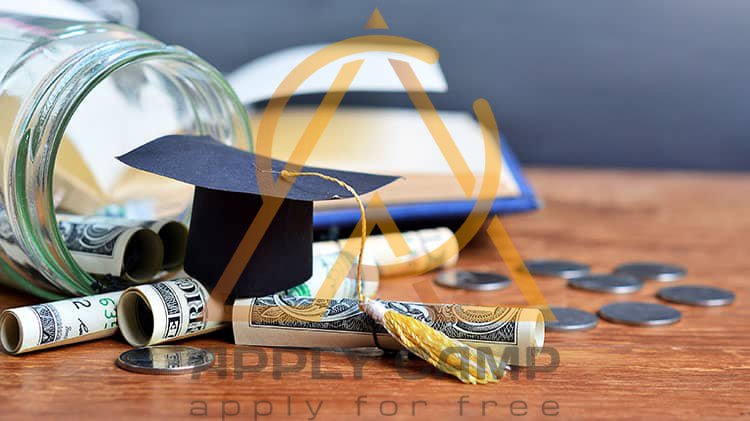 Fees and Costs in Beykent University
2023-2024 ACADEMIC YEAR INTERNATIONAL STUDENTS TUITION FEES
DEGREE
FACULTY
PROGRAM
LANGUAGE
FEE (VAT Included)
ASSOCIATE DEGREE
VOCATIONAL SCHOOL 
Culinary
Turkish
3.500 USD
Biomedical Equipment Technology
Turkish
3.500 USD
VOCATIONAL SCHOOL OF HEALTH SCIENCES
Oral and Dental Health
Turkish
3.500 USD
Operating Room Services
Turkish
3.500 USD
Anesthesia
Turkish
3.500 USD
Dialysis
Turkish
3.500 USD
Electroneurophysiology
Turkish
3.500 USD
First and Emergency Health
Turkish
3.500 USD
Audiometry
Turkish
3.500 USD
Opticianry
Turkish
3.500 USD
Orthopedic Prostheses and Ortheses
Turkish
3.500 USD
Pathology Laboratory Techniques
Turkish
3.500 USD
Podology
Turkish
3.500 USD
Radiotherapy
Turkish
3.500 USD
Medical Documentation and Secretariat
Turkish
3.500 USD
Medical Imagining Techniques
Turkish

3.500 USD

UNDERGRADUATE DEGREE
SCHOOL OF MEDICINE
Medicine
English
30.000 USD
FACULTY OF PHARMACY 
Pharmacy
English
15.000 USD
FACULTY OF ENGINEERING AND NATURAL SCIENCES
Biomedical Engineering
English
12.500 USD
Computer Engineering
English
12.500 USD
Molecular Biology and Genetics
English
12.500 USD
FACULTY OF HUMANITIES AND SOCIAL SCIENCES
Psychology
English
8.000 USD
Turkish
8.000 USD
Sociology
Turkish
6.000 USD
FACULTY OF HEALTH SCIENCES
Physiotherapy and Rehabilitation
Turkish
7.000 USD
Nursing
English
8.000 USD
Turkish
8.000 USD
Nutrition and Dietetics
English
8.000 USD
Turkish
8.000 USD
Healthcare Management
Turkish
6.000 USD
Student dormitories of Istanbul Beycon University
The modern dormitory building in Ayazağa, where Istanbul Beacon University is located, has a closed area of 6000 square meters. The university dormitory, which is located a few steps away from the Ayazağa-Maslak campus, has 121 rooms and provides breakfast service to students every morning during the academic calendar, and for the students' comfort, their rooms are cleaned every day of the week. to be In the dormitory, which is heated by a central heating system, hot water can be used 24 hours a day. There are TV room, fitness room, study room, game room and laundry room as common areas. In the dormitories, each room has a bed, (pillows, mattress protectors, bedspreads, blankets, sheets, bedspreads), mini fridge, air conditioner, TV, satellite receiver, wardrobe, desk, reading chair, wall light unit and internet connection. Also, the rooms have a bathroom with luxury items. Students have the right to choose a roommate when they apply for a dormitory. In order to improve the quality of life of the students staying in the dormitory, the dormitory managers help the students to adapt to the dormitory life and help them to solve the problems.
Admission requirements from Beknet University
Admission to Beknet University is different for Turkish applicants and international candidates. Candidates from Turkey must participate in the YSK exam for admission, and OSYM and Bekont University are responsible for conducting this exam. For international applicants, depending on the language they want to study, the entrance exam is different. Various courses are taught in Turkish, English, and Russian languages at Beknet University. International students must participate in one of the entrance exams (SAT and US) according to the language of instruction of their field of study, or participate in their language preparation courses at Beaknet University. Below are the other conditions for admission to Beknet University in Istanbul:
• Online registration in the international student entry registration system
• Obtaining B2 and B1 levels in the Turkish Tomer exam for all courses that are offered in Turkish
• Acquiring C1 level in Turkish Tomer exam for medical and dental fields
• Uploading the required documents on the university website and submitting the registration documents at the specified time
Note: The Turkish Tomer exam is for courses that are taught in the Turkish language. If you want to study in a field that is taught in English, you must provide the following documents:
• Obtaining a minimum score of 75 in the YDS or E-YDS and YOK DIL exams
• Obtaining a minimum score of 90 in the TOEFL exam
• Obtaining a minimum score of 75 in the PTE test
• At least level A of CAE exam
• Obtaining at least C level of CPE exam
Required documents for registration
• Completed registration application form
• Valid diploma with transcripts translated into English or Turkish
• Passport and visa with their copies and translation
• 4 passport size photos
• Proof of passing the university entrance exam
Faculties of Beykent University in Istanbul
Beknet University consists of 10 well-equipped and up-to-date faculties that are ready to provide academic services with the best professors and excellent facilities to students.
• Faculty of Dentistry
• Faculty of Medicine
• Faculty of Arts-Science
• Faculty of Fine Arts
• Law School
• School of Economics and Administrative Sciences
• Communication Faculty
• Faculty of Engineering and Technology – Architecture
• Foreign languages faculty
• Applied science faculty
With ApplyCamp, You can Apply
You can always reach out to us to receive updated information and explore other options about studying and living in Turkey under a study residence permit.