Istanbul Bilgi University
Istanbul Bilgi University, which began with the motto "non scholae, sed vitae discimus" (we must learn for life, not for school), was launched by Bilgi Education and Culture Foundation on June 7, 1996 by an innovative and young team to "breathe new life into university education in Turkey" and soon found its special place in the Turkish private university system.
Istanbul Bilgi University entered into a long-term cooperation with Laureate Education, one of the largest international educational networks in the world, between 2006 and 2019, with many efforts in Turkey over 23 years, with the aim of increasing the quality of education and research. Having a university in Turkey that can compete with the world was considered one of the great honors for the Turkish scientific community.
Since its establishment, Istanbul Bilgi University has been helping students and their academic life in Turkey with an area of 210,000 square meters in 4 campuses, namely Kuştepe, Dolapadre, Central Istanbul and Premium. Today, this university continues to work with more than 20,000 students, nearly 60,000 graduates, and more than 1,000 academic staff, and about 150 majors in various associate, bachelor, master, and doctoral degrees in 8 faculties, 3 institutes, and 3 professional schools, in both Turkish and English languages.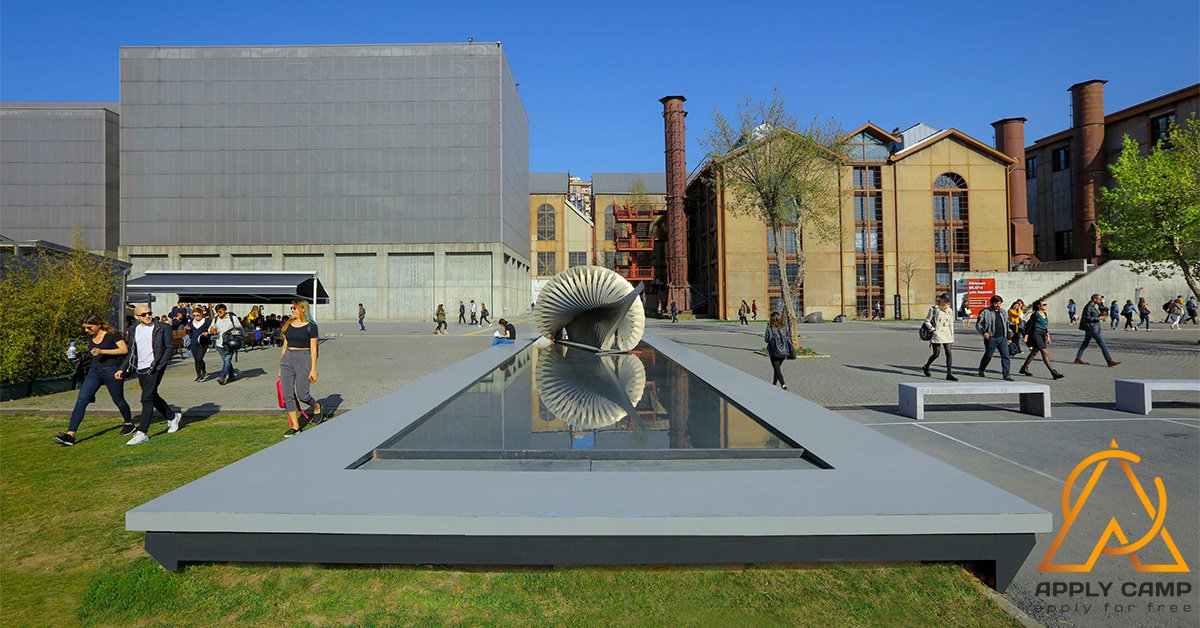 Bilgi University Campuses
Kush Tepe Campus: It is the oldest campus of Bilgi University, at that time only 3 faculties and 2 educational institutes were located in this campus and it is located in Sisili Street, Istanbul. The exact address of this campus: İnönü Cad. No: 72 Kuştepe 34387 Şişli İstanbul
Dolapedre Campus: This campus was established three years later in 2000 and was added to Istanbul Bilgi University. Address of this campus: Hacıahmet Mahallesi Pir Hüsamettin Sokak No:20 34440 Beyoğlu İstanbul
Istanbul Central Campus: Almost 7 years later, i.e. in 2007, Central Campus was built and in terms of location, it was located in the first urban power plant in Istanbul. Today, the main campus of the university for registration and… is the central campus. Campus address: Eski Silahtarağa Elektrik Santralı Kazım Karabekir Cad. No: 2/13 34060 Eyüpsultan İstanbul
Premium Campus: The newest campus added to Bilgi University, which is located in the Asian part of Istanbul, is the Premium Campus. The exact address of this campus: Premier Kampüs Ofis Gürsel Mahallesi İmrahor Caddesi No:29 34400 Kağıthane/İstanbul
The admission and registration of incoming students in the new academic year of Bilgi University is done in the central campus of Istanbul. Below we describe the step-by-step process of admission and application of Bilgi University.
In the first step, you submit an online application to the university's website for any degree you are interested in, such as bachelor's, master's, doctorate, or distance learning programs. Then, after your application is accepted, you will enter your personal information completely and your username and password will be created for you to continue the registration process. The username is the student number that was given to you after the admission application stage, and the password is the student's date of birth (day/month/year).
After completing the registration process online, you must visit the university at the specified times and bring all the documents required for registration with you. Considering that the registration process may be complicated for some people, it is better to proceed through reliable agents that cooperate with the university. For this purpose, you can contact our consultants.
Here, it is important to mention some important points about Bilgi University registration:
Students who cannot complete the initial registration process for any reason will not be able to register in person.
Students who could not complete the initial stage of registration due to physical and health problems, must present a valid and approved medical certificate during the face-to-face registration stage.
Registration with fake and invalid documents is a crime and Bilgi University will deal with violators according to the law.
As you know, in order to be admitted to most universities in Turkey, you need to pass the YS exam of Turkey; But the good news is that you don't need to pass this exam to be admitted to Bilgi University and you can enter this university without an exam.
Because Istanbul Bilgi University is a private university, you can enter this university without an exam, and this is a great opportunity for those students who have a good grade point average and want to study without taking university entrance exams. Another advantage of Bilgi University is that it is approved by the Ministry of Science and the Ministry of Health of Iran, and this point is very important for students who intend to return to Iran after their studies.
Bilgi University Scholarship
Scholarships, both those announced by the government and those given by private universities, are considered a good opportunity for low-cost or even free education for those who do not have much financial means to study abroad, and universities that offer good scholarship capacity every year are very popular for international students. Istanbul Bilgi University also has 5 different types of scholarships for students. You have the possibility to try your luck for a scholarship in any of the following programs according to your conditions.
• Postgraduate and doctoral scholarships: This scholarship is awarded to foreign students who have a bachelor's degree in various fields such as law, architecture, management, humanities, etc. Naturally, the higher your GPA and the more valuable scientific and research records you present, including publishing articles in prestigious magazines, authoring books and posters, etc., the higher the possibility of receiving this scholarship will be for you.
• Intra-university scholarship: This scholarship belongs to students who have studied at Bilgi University. In this way, after completing the study period at any level, they can study at higher levels by receiving a 30% scholarship.
• Scholarship for registration of family members: If two members of the same family, such as siblings or two sisters or two brothers, register at Bilgi University, both family members will receive a 10% discount on their tuition fees.
• Scholarship for brilliant talents: In this scholarship, if the sum of the student's academic grades is above a certain limit, a 50% discount is included in the payment of university tuition.
• Financial aid scholarship: If you could not participate in any of the scholarship programs mentioned above, you can try your luck in this scholarship. If you obtain a minimum GPA of 2.50 in the first academic year, you can apply for this scholarship and this scholarship will be provided to you for a period of one month, and you can even repeat it many times if needed.
Required Documents to Register
To register in this university, you must submit the necessary documents to the university's registration and admission unit in two steps. The first stage is during initial and online registration and the second stage is when visiting the university in person to complete the registration.
A valid diploma or graduation certificate with the seal of the Ministry of Science and translated into English or Turkish
All academic records with transcripts (original copy with electronic or notarized signature)
Valid passport
Three pieces of 3×4 photos
If you want to apply for admission with GRE or GMAT test scores, you must provide valid documents of the results of this test.
English language test results (YDS, YÖKDİL, KPDS, ÜDS and BİLET-3)
If you have taken other tests such as CPE, CAE, IBT or TOEFL, you must also provide a valid certificate.
As you know, Istanbul Bilgi University is considered a private universities in Turkey, and naturally, the tuition fees for its various courses are higher than the tuition fees of public universities in Istanbul, but Bilgi University has created good scholarships and grants for the well-being of its students in order to attract talented students who cannot afford high tuition fees. In the table below, we examine the tuition fees of some courses in this university:
In this university, there are 8 faculties, 3 institutes and 3 professional schools that teach in Turkish and English and offer the best courses with the most experienced professors. The main language of study at Bilgi Private University is English, and this is a very valuable point for international students.
Introducing the 8 faculties of Bilgi University:
Faculty of applied science

Faculty of Architecture

Faculty of Commerce

 Faculty of Communication

Faculty of Technology and Engineering and Natural Sciences

Faculty of Health Sciences

Faculty of Law

Faculty of Social and Human Sciences
Istanbul Bilgi University dormitory
Due to the fact that Bilgi University has many international students, it has considered dormitories for this purpose, which have very good facilities such as sports and game halls, TV viewing hall, large rooms with multiple beds, equipped kitchen, study room, etc. These dormitories exist in all 4 university campuses and both male and female students can use these facilities.
Other services and facilities that Istanbul Bilgi University provides to its students include:
Equipped and up-to-date laboratories
Salaf and dining hall
Bank and banking services
Different stores
Equipped studios for media, film, photo, etc.
Also, among other attractive programs that take place in this university are various sports programs and exciting competitions that are held in various sports fields. which causes both physical and mental health of students. Among these sports competitions, the following can be mentioned:
Basketball matches
Boxing matches
Handball matches
Football and futsal matches
Skiing and snowboarding competitions
Table tennis tournaments
Chess tournaments
Sailing Championships
Wushu competitions
With Applycamp, You Can Do IT
You can always reach out to us to receive updated information and explore other options about living and studying in Turkey under a study residence permit. Bilgi University can be a new start in life with lots of benefits and excitements